Turning A Corner
There are two corners in this real life example. The first is the purchase of a derelict pub, and turning it into a revitalised and reopened Corner Coffee Bar.
From Ruinous Old Closed Pub (c) 2004 Russ McLean.
To Fresh New Start Building & Business (c) 2005 Russ McLean.
The second is a more profound turn of a corner.
That of turning around the accelerating number of pub closures in the country. Up from 14 closures per week in the first half of 2011 to 29 closures per week in 2015
Click Here For BBC Public House Closure Article
This is a huge amount of waste. Closed buildings; lost business rates; lost jobs; lost income tax; lost retail sales; lost VAT; lost excise duty. Not to mention the loss of amenity. Especially when it is the last pub in the town or village that is closing.
So what can be done? Below is a clear example. It shows what a small group of people can do as a virtual hobby, buying, renovating and re-opening a wreck. Six full time and six part time jobs were eventually created. That is asides from the work that the trades involved in the building renovation secured.
This is a microcosm of what could and should be happening around the country.
In this particular case the civil servants, in the form of the local planning authority couldn't be more helpful. A breath of fresh air that other government departments might like to look upon kindly. The local planners agreed that as long as there was a "bar" within the old pubic house, we did not need the nightmare of a change of use application. We kept the bar, but forwent the alcohol and made it a coffee bar.
Ground Floor Entrance Area "Before" (c) 2004 Russ McLean.
When we reopened this derelict pub and the word got around town about a new coffee bar, the tenenat became very busy and had to take on more staff…
12 New Jobs Created.
This was a wonderful result and can be a beacon as to what might be managed in other towns throughout the country.
Ground Floor Entrance Area "After" (c) 2005 Russ McLean.
The real shock we got is how busy, phenomenally so, in such a short of time the business became once reopened.
More exciting things are happening on this entire building-closure-reopening front. Community ownership of the last pub, or the last post office; or the last shop in town are occurring the length and breadth of the country. Some 400 community owned shops now exist in the UK…
Click Here To Read About Community Shop Initiatives
There are a growing number of such initiatives. All shapes and sizes. many variations from John O'Groats to Lands End. We shall cover these in due course, and as the next level of our own effort is reached (providing Companies House enter into the spirit of private sector job creation, rather than job obstruction, or worse, job destruction).
LESSON: If you and some friends do decide to follow the pattern of the type of venture capital support projects illustrated on this website, PLEASE be careful, or at least ready for what any particular building might throw at you. This particular structure was bought as a derelict shell, and took the best part of a year to both renovate and get the newstart business person installed and financially supported. Due diligence, research and survey are all very important in these matters.
For now we will let the "before" and "after" pictures tell the story of this one example of a particular ruinous shell ….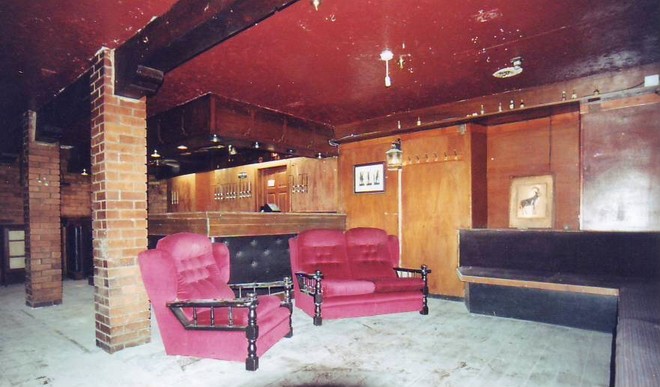 Ground Floor Coffee Bar "Before" (c) 2004 Russ McLean.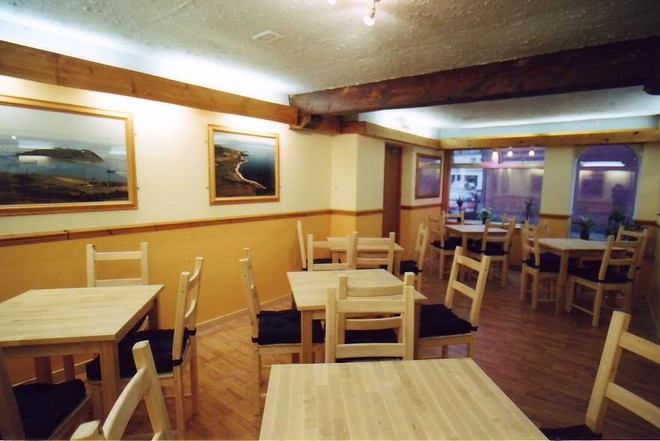 Ground Floor Coffee Bar "After" (c) 2005 Russ McLean.
First Floor Nightclub "Before" (c) 2004 Russ McLean.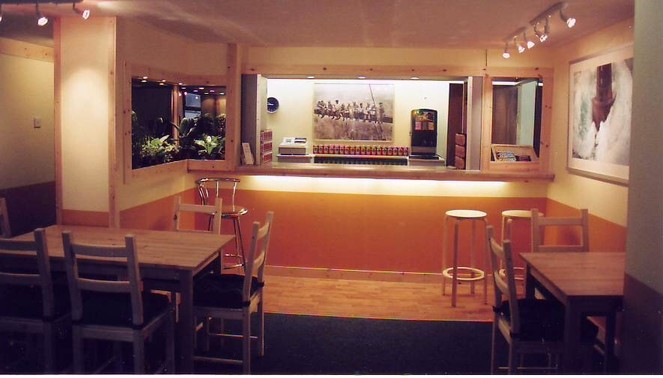 First Floor Coffee Bar "After" (c) 2005 Russ McLean.
First Floor Internet Cafe (c) 2005 Russ McLean.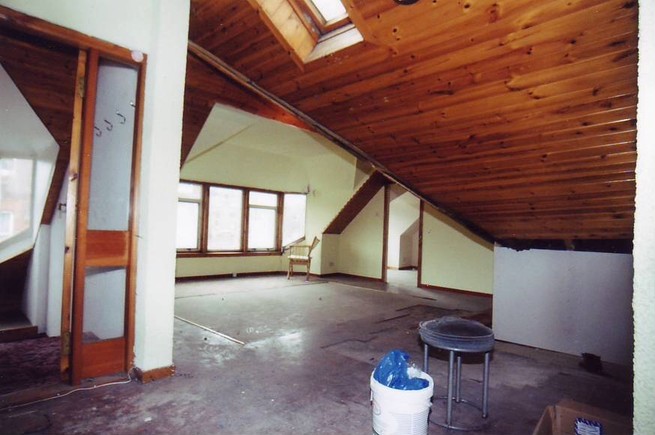 Second Floor Flat "Before" (c) 2004 Russ McLean.
Second Floor Flat "After" (c) 2005 Russ McLean.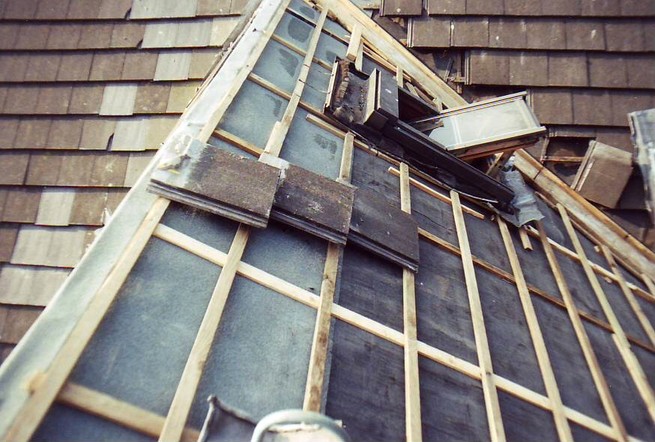 Major Roof Repairs (c) 2005 Russ McLean.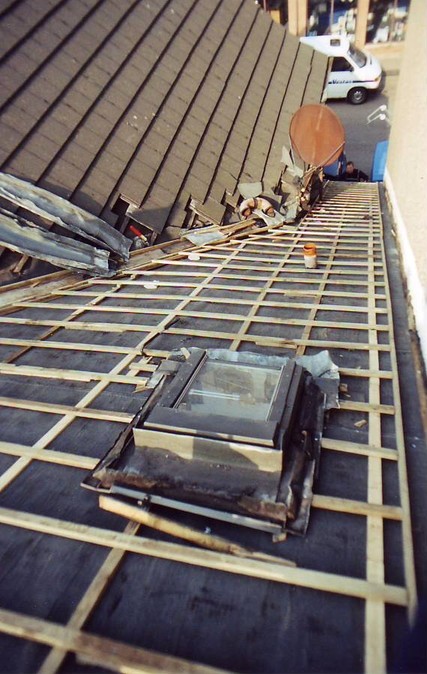 Completing The Roof Repairs – Don't Look Down ! (c) 2005 Russ McLean.