MV Lochmor
I have been asked if we possess some interior photos of the ship. It may take a while, but the answer is yes I do and will upload these onto this page…
MV Lochmor Delivered Safely Afloat By CalMac At Tobermory
Photo (c) Russ McLean
As I was unfamiliar with the control and sea handling characteristics of MV Lochmor at the time of delivery, we had some good fortune in being able to "borrow" master mariner Alan Sinclair from CalMac for a couple of days and bring the ship down from the island of Mull to the ship's new port at Campbeltown where I was serving as harbourmaster.
Master Mariner Alan Sinclair.
Assisted Greatly With The Delivery Voyage of MV Lochmor.
Photo (c) Alan Sinclair. Source: Here
Here is a photo of MV Lochmor during part of her MCA Class IIa certification of 2001 at Campbeltown Loch…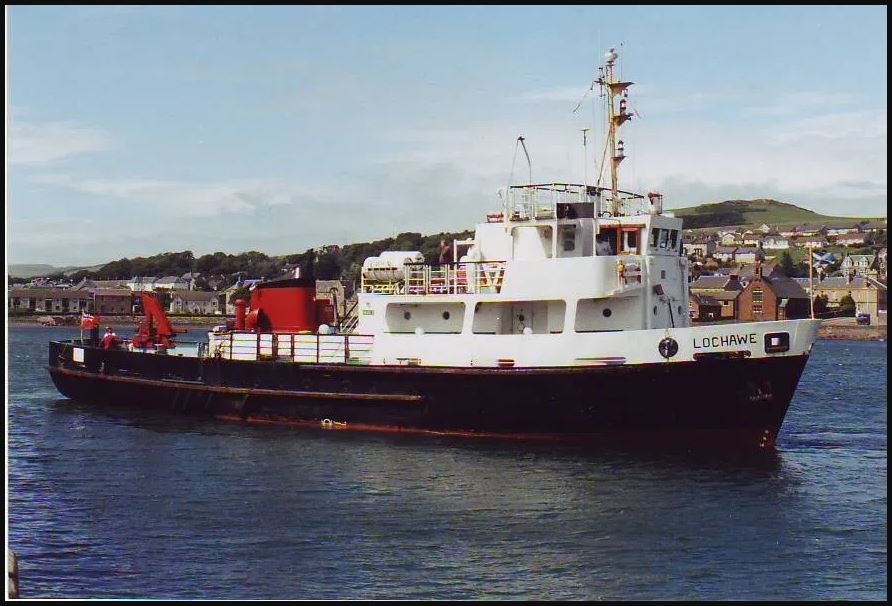 MV Lochmor At Campbeltown Loch.
Photo 2001 (c) Russ McLean
---
MV Lochmor After Major Refit