DVLA Senior Management Are Killing Jobs
On 23rd March 2021 we de-mothballed one of our three vans to do essential work. It was serviced, MoTd and insured.
But….
When we tried to WILLINGLY PAY THE TAX to put the van back onto the public roads we entered the nightmare world of Julia Lennard, the highly paid Chief Executive Officer of the Driver & Vehicle Licensing Agency (DVLA).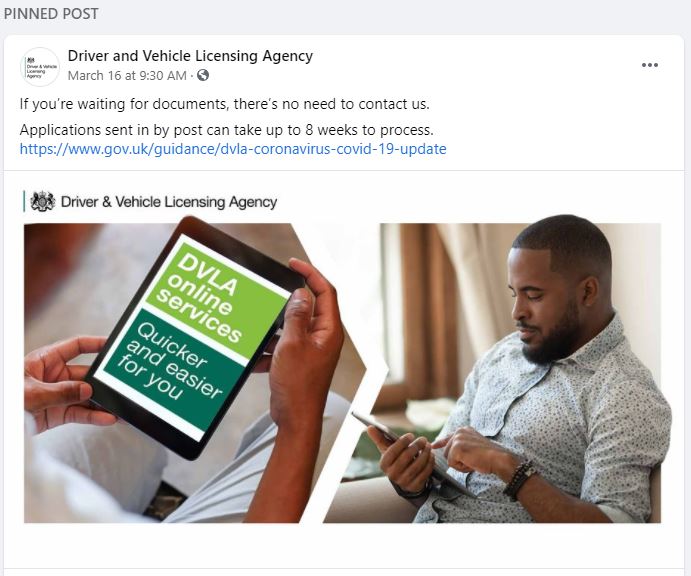 ---
We are NOT asking for money. We are WANTING TO PAY TAX to the DVLA.
Our job is creating jobs in our business incubator units and rescuing the High Streets by buying, renovating closed shops and mentoring folk + supporting newstart businesses in those premises.
But with three of our vehicles now off the road at three major sites…
A total of 48 new jobs for this year at imminent risk.
Why?
Because the DVLA management cannot organise their tax gathering system.
Our vans are now mothballed in their respective private compounds…
Real people are losing their jobs.
This is directly because the DVLA senior management failed to install an effective tax payment and gathering system AFTER ONE FULL YEAR OF COVID.
---
Please support recognition for the ordinary staff at DVLA who actually come into the Coviddy building to help keep the badly managed organisation running at considerable risk to themselves.
---
Please support our questions to the DVLA on their Facebook page: Click Here. Apologies, this link only works on laptops and PC computers for some strange reason. A classic illustration computer/internet idiosyncrasy/failures that illustrates why the DVLA NEED to sort out there MALFUCTIONING computerised motor vehicle tax system. It doesn't work very well either.
This DVLA link might work: Click Here.
You will need to scroll down the DVLA Facebook Page A Little..