This page is under construction. Please check back later.
Historic Records
High Street Renovations: Anytown1
Original High Street Regeneration Effort By Argyll Group plc
Shop 1 ~ AnytownUK. Renovated & Brought Back To Life.
For At Least 15 Years.
We bought Shop1 in the year 2001 and renovated it from a closed, damp dilapidated shell. Our first tenant started a computer repair shop along with computer sales and support services.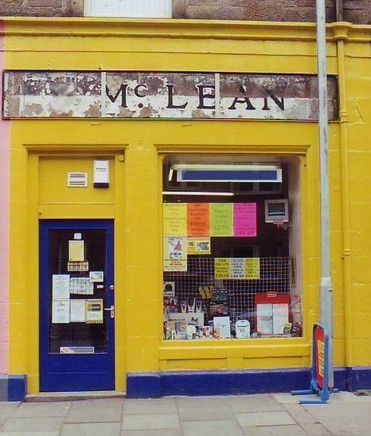 The new tenant specifically asked for a bright colour for the exterior of the shop he was renting from us. Hence the bright yellow (before signage was added above the main window). From the very start we kept rent as low as possible. In the year 2001 this started at a very competitive £12 per week for this shop which gave us a 7.5% return on our funds and the tenant a decent chance at becoming viable. On revisiting the premises in 2015 it was still open and providing the tenants with a livelihood…
Shop1: Different Business/Tenant, But Still Open & Trading.
Image Courtesy of Google.
It is important to note from the start that this particular town, "Anytown UK"  is very remote and even the most hardy of businesses find trading conditions exceptionally difficcult.
This is our first endeavour at regenerating a High Street. We purchased empty/closed shops, found new tenants, provided financial and business mentor support.
For the record, here is the HM Land Registry conveyance excerpt for this shop…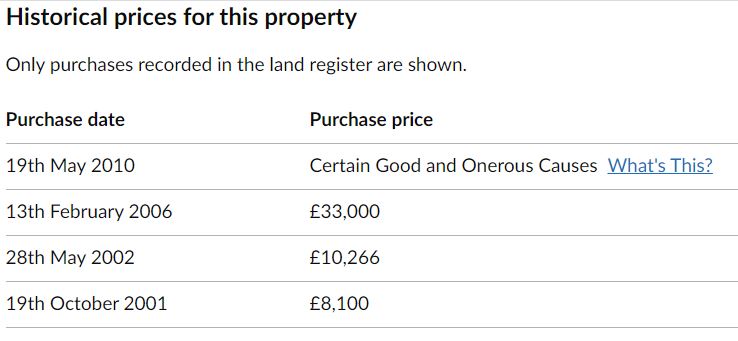 Shop1. Bought By Our Subscribers In 2001
We usually offer the premises to the tenant first once they become established. In this instance the cost price (2001) plus the renovation cost (£2,166). Total £10,266. Once we had completed our ownership + renovation + newstart business support, we sell the refurbished building as an investment property and deploy the fund to the next shop. In this case literally next door.
---
Shop 2 ~ AnytownUK. Renovated & Brought Back To Life.
Still Open & Trading 20 Years Later.
This page is being completed approximately 20 years later for reference and as part of our 4 nations Challenge. We aim to buy 20 empty shops in a High Street in England, Wales, Northern Ireland and Scotland. To be accurate, we have already started the new High Street regeneration.
For the purposes of this page, ALL the town centre shops we and/or our subscribers purchased between 1997 ad 2007 were in Argyll and this page is added for reference, research and proof-of-concept that…
HIGH STREETS CAN BE SAVED
THEY DO NOT NEED TO DIE
We especially recognise the need that once the global pandemic is under control, there will need to be a massive effort to regenerate closed businesses and support people back into jobs. Specifically employment that they will enjoy ad that is viable.
Any questions, please get in touch
---
Shop1 ~ 101
Shop2 ~ 103
Shop3 ~ 105
Shop4 ~ 6 KS
Shop5 ~ 11 MS
Shop6 ~ 6 MS
Shop7 ~ LR South
Shop8 ~ Union St1
Shop9 ~ Union St2
Shop10 ~ Cross St
Business 11 ~ 28B Street1
Business 12 ~ 28B Street2
Business 13 ~ Coopers1
Business 14 ~ Coopers2
Shop 15 ~ Alyth1
Business 16 ~ Alyth2